What You Need To Know About SAPE Links

You may have heard of "SAPE links" in the last year and assumed that someone misspelt "safe links". However, SAPE links are not "safe links", they are actually backlinks from a Russian link network. Now, you may be wondering why these links have their own name and why they are so popular in the Internet marketing community, and that's exactly what I'm going to go over today.
What Does "SAPE" Mean?
Aside from looking like an acronym, "SAPE" is actually an abbreviation for sapient (suggested by the name and logo that Sape.ru has on their website), which means "wise" in its most basic definition. The reason these "wise" SAPE links are referred to that way is because they're effective, have a long shelf life, and because the SAPE link network is difficult to penalise (this is obviously a black hat link building strategy).
Why Are SAPE Links So Popular?
Aside from the reasons I stated above, SAPE Links are popular with black hat search engine optimisers who run Churn and Burn SEO projects. The reason for this is because since the links are so effective at manipulating a site's rankings,a black hat search engine optimiser could easily buy a couple thousand of these links to get their website to rank for their targeted keywords.
How Do SAPE Links Work?
According to numerous forums and websites where members have used SAPE links, these links are actually links that have been injected into hacked (mostly Russian) websites.
Do SAPE Links Violate Google's Webmaster Guidelines?
Yes, SAPE links are considered link schemes, which are against Google's Webmaster Guidelines.Even though SAPE links are often harder to catch than your average backlinks, there's still a chance of your website being penalised for purchasing these backlinks.
I normally don't get off-topic, but I've always thought the SAPE logo looked like the titular Megamind's head.

Related Articles:
The 7 Additional SEO Types
The 7 Different Types of SEO
Are Link Building Services Black Hat or White Hat?
How To Choose The Best SEO Company
Poor Website Ranking? Here Are 15 Reasons Why
White Hat SEO or Black Hat SEO? Which One Is Better?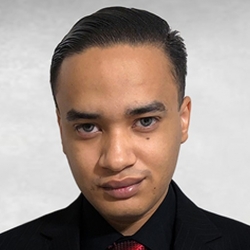 Latest posts by Alistair Kavalt
(see all)