What Is The Real Google Dance?
On Internet marketing forums everywhere on then net, there seems to be some confusion over what the "Google Dance" really is. Many search engine optimisers will tell you it's the ranking fluctuation every new page experiences and other search engine optimisers will tell you that's it's an archaic term for
What Was The Old Google Dance?
Prior to 2003, which is when Google began updating their index each week, Google would update its index every month. These results from Google's search engine were taken from over 10,000 different servers in several different locations at the time, meaning that the servers would not update at the same time, causing the rankings to "dance" around This phenomenon is similar to DNS (Domain Name System) propagation, which is when what a website displays may be different for users in other locations after the website has an update.
What The Google Dance Is Not
Many Internet marketers refer to the fluctuation in ranking for new posts and new websites as "The Google Dance" although this is erroneous due to the definition I gave above. Instead, what these Internet marketers refer to as the Google Dance is actually Google's attempt at determine where a new website or new page should rank in the search engine results pages (SERPs) when Google only has limited information about the page. As Google finds more information about the page, the page will be placed in its "permanent" rank (which can increase or decrease after an update or as the website becomes more popular). For more information regarding this phenomenon, you can watch the video below where Matt Cutts (the head of Google's Webspam team)
[su_youtube url="https://www.youtube.com/watch?v=BzfK6isC7CA"]
What Is The New Google Dance?
Search Engine Land and Marketing Land claim that the Google dance is back, but this time with a different cause . Not only do they claim that there are several different dances going on because on the numerous filters (Panda, Penguin, and the Pirate filter), but they also claim that these dances are all happening at the same time. For more information regarding the new Google Dance, you can read the original articles by clicking on the links above.
Related Articles:
What You Need To Know About SAPE Links
The 7 Additional SEO Types
The 7 Different Types of SEO
Are Link Building Services Black Hat or White Hat?
How To Choose The Best SEO Company
Poor Website Ranking? Here Are 15 Reasons Why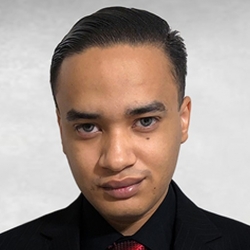 Latest posts by Alistair Kavalt
(see all)