Does PictureMate Still Work?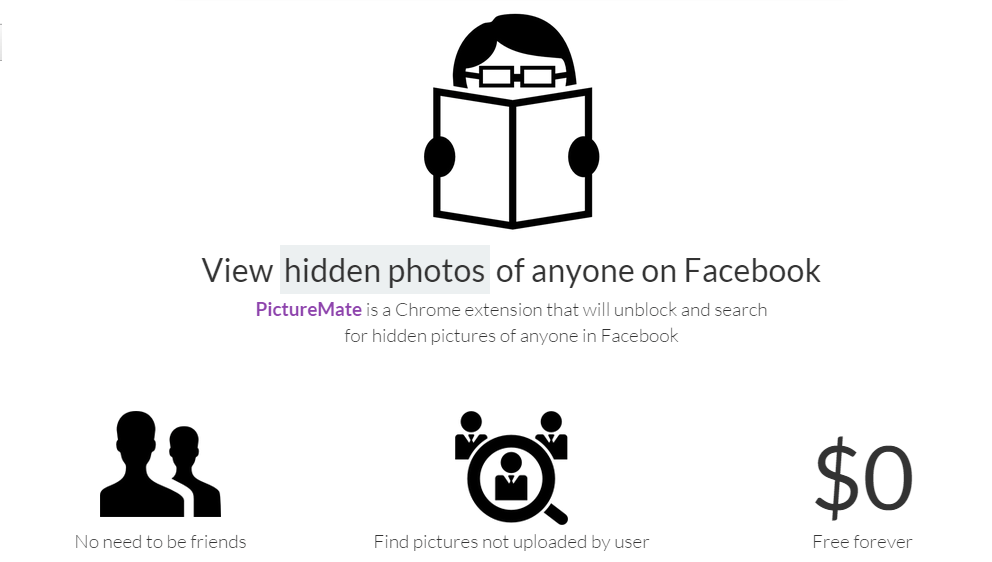 I recently discovered a browser extension called "PictureMate" which claims to allow you to view the private Facebook photos of anyone, even if you aren't their friend. This browser extension works by finding photos through Facebook's graph search, which as you may already know, Facebook had patched that old method ages ago. because of this, I was curious to test this extension to see just how well it still works, the results of which you can see below.
Note: For the privacy of the users whose profiles I visited while I tested this extension, I've obscured any of the images and first or last names associated with the accounts.
PictureMate Test #1

Number of Photos Viewable: 12
Number of PictureMate Photos Revealed: 13
Results: I was able to uncover 1 photo that was not viewable by visiting the person's photo albums, although this photo wasn't exactly "private" as it did appear on their timeline. Boo!
PictureMate Test #2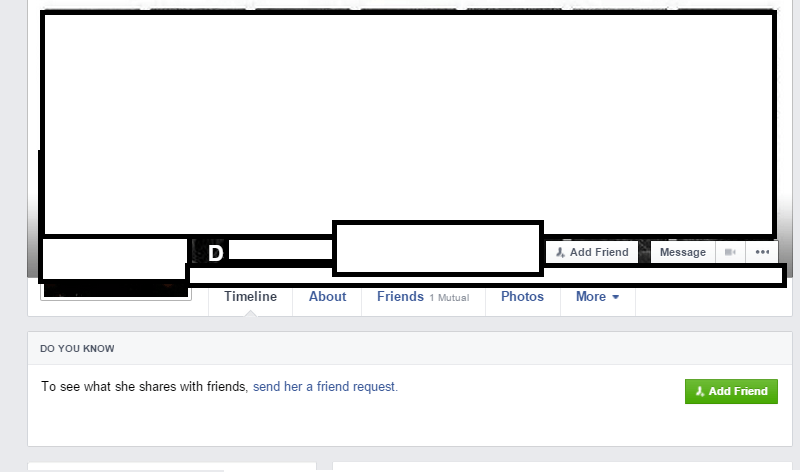 Number of Photos Viewable:6
Number of PictureMate Photos Revealed:65
Results: I must've hit the jackpot on this one! This plugin uncovered photos that didn't appear on the user's timeline or the user's photo albums! I saw the person's entire family and even found a few photos that could have been used to help me pinpoint where they live (of course, that's creepy, so I wouldn't do that)
PictureMate Test #3
 
Number of Photos Viewable:10
Number of PictureMate Photos Revealed: 24
Results: I didn't get as many results as the second test, but it did display 14 extra photos that the Facebook user was tagged in (these photos were not viewable on the timeline or photo album)
Conclusion: Does PictureMate Still Work?
Unfortunately, my suspicions were correct and this browser extension is no longer effective for its original purpose as the Google Knowledge Graph Method was patched long ago. However, the plugin is actually very useful for digging up images that the target was tagged in and photos that someone may have missed while they were out stalking Facebook profiles, so for those of you who were wondering if this browser extension was a security concern, now you know that it can find photos that you were tagged in, even if they don't appear in the user's photo album. If you're still worried, click the "Remove/Report Tag" button on each of your photos and select "Remove Tag" to prevent the images from appearing through PictureMate.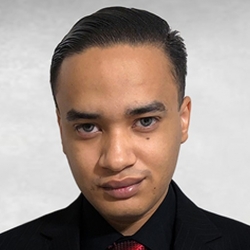 Latest posts by Alistair Kavalt
(see all)