How Someone Could View Private Facebook Photos In 2017

By now, most of you should be aware that nothing you post online is truly secure. While new exploits appear occasionally, please be aware that these methods do get patched, especially after they're mentioned on a public site such as this one. Since new exploits are always being discovered, I will update this article or create separate articles on this subject from time to time in order to keep everyone updated.
Related Article: Hack A Facebook Account With A Microsoft Security Flaw
How To View Private Facebook Photos In 2017
Method #X: Facebook's CDN
You may have noticed a FBCDN.net URL whenever you open a Facebook image in a new tab. This Facebook content delivery network (CDN) is a possible method I'm still looking into along with a few others I've read about, but for now I have no further information on them.
In the meantime, read the methods below.
Method #1: Alternative Method For Viewing Private Facebook Photos (Partially Patched)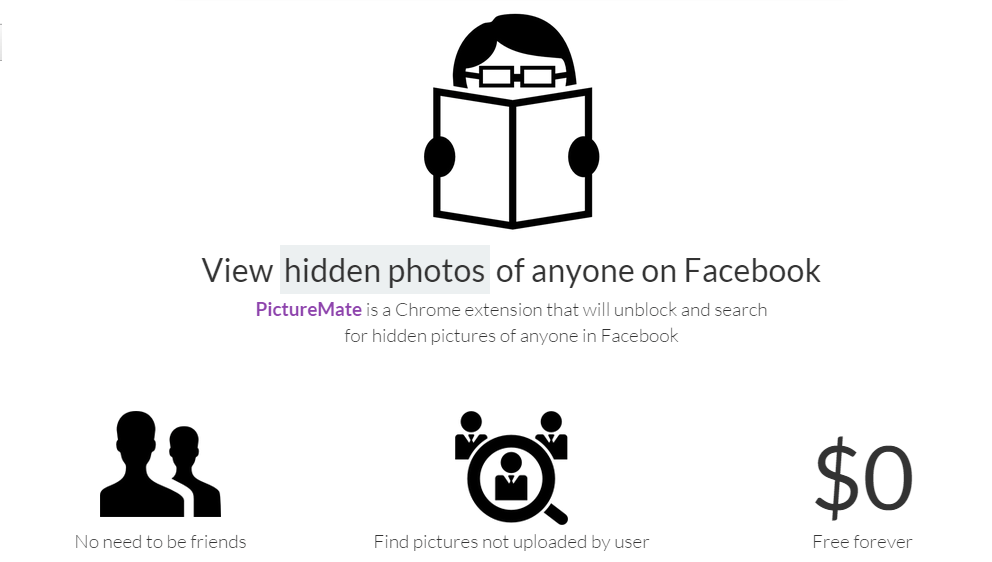 I recently came across a free Chrome extension called "PictureMate". I'm unaffiliated with it, but the developer claims that you can view the private Facebook photos of despite not being their friend, so in my article titled, "Does PictureMate Still Work?", I decided to put that claim to the test as I was a bit suspicious about the plugin considering the complete Facebook knowledge Graph method that the plugin takes advantage of (briefly described under Alternative Method #2 and partially used in the first method) has been patched for a while now. To sum up the article, the plugin no longer works for its intended purpose, but it does have a second use that can be used to find photos that users are tagged in, even if those photos are not viewable on their Facebook timeline or photo albums.
Method #2: View Private Facebook Photos Using Facebook's Graph URL (Patched)
You see, normally your Facebook profile picture is not hyperlinked (meaning it's unclickable, although the low-quality thumbnail could still be saved) to the full-sized version of your profile picture when your profile is being viewed by someone who is not on your friends list. However, one recent workaround has allowed people to view private Facebook photos by using the Facebook Graph Search.
Note: This "method" will only allow you to view the full-sized publicly-displayed profile photo, not the user's private profile or photo albums, although the alternative methods at the bottom of this article may still work for viewing more private photos.
For educational purposes, I will be using a dummy Facebook profile I created to demonstrate how this URL trick could be used to view private Facebook photos.
Related Article: How To View Private Photobucket Photos
Step 1: The Username Is Copied

The Facebook username is viewable in the URL when you are visiting someone's profile. In the event that the Facebook username is unavailable, the Facebook ID number wil be used in its place.
Related Article: How Reconnect Allows Anyone To Hack A Facebook Account
Step 2: The Username Is Inserted Into Another URL

Using the Facebook Graph Search URL below, the username or Facebook ID number will replace "username" in the URL.
http://graph.facebook.com/username/picture?width=2000
Note: Entering the URL as it is displayed above without using a Facebook URL will result in an error page which let's you know that the alias "username" does not exist and therefore no profile photo can be retrieved.
Related Article: Is Imgur Private? When And How Your Photos Are Viewable
Step 3: The URL Is Visited By The Stalker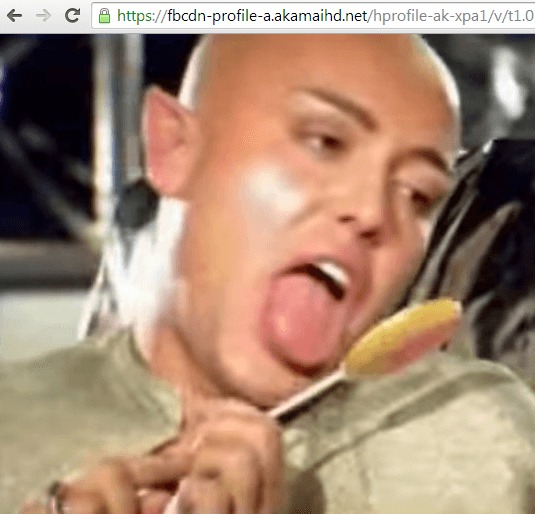 Once that's done, all the user needs to do is visit the URL to view the full-sized version of your photo.
Related Article: How To View Private Youtube Videos In 2015
Method #3: View Private Facebook Photo Galleries With Links (Patched)

This is a method I go over in my article, "How Facebook Private Photo Gallery Links Can Be Shared". If a stalker has a friend who is friends with the person they're targeting, then they can ask this friend to send them a link of the private photo, which will no longer appear as "private" (although the exact method of obtaining this link is revealed in the article).
Of course, the issue with this method for the would-be perpetrators is that they need someone to obtain and share the links in order to see the private photos.
Method #4: Using The "Photos Of…" Feature (Patched)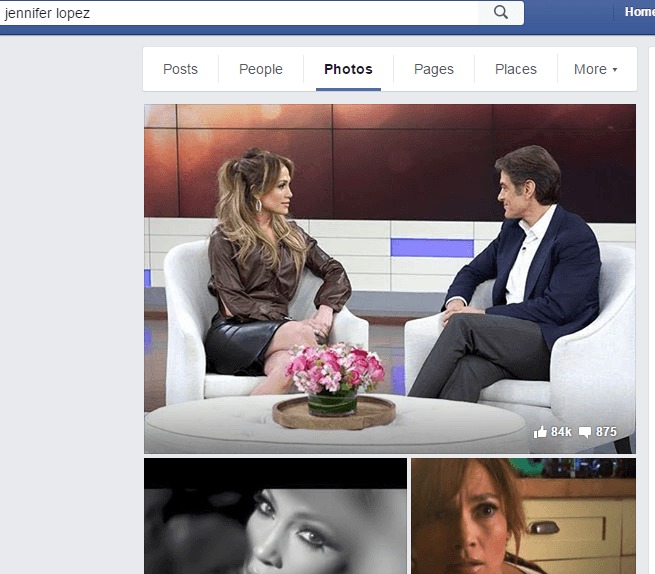 I haven't had an opportunity to test this specific method out this year to confirm if it works, although it is a method that worked not too long ago. The way this worked in the past was simple:
Type the targets name into the Facebook search bar.
Click on "Photos of…".
View the photos.
However, I've noticed that it's no longer as simple since Facebook doesn't displays their knowledge graph in their search results. Instead, what a stalker can try in 2015 is to search for their targets name and click on the "Photos" tab (as shown in the image above). However, this appears to just display public photos now, so those of you who are security-conscious can rest easy now.

Alistair Kavalt takes a no-nonsense approach to life both online and offline. He's the founder of Sycosure, an online marketing company based in La Quinta, California that aims to provide small businesses with the resources they need to improve and protect their online search presence. To learn more about Alistair, visit his
author page
or his
Linkedin page
.

Latest posts by Alistair Kavalt (see all)