58 Seconds Is The Average Time Spent On A Website

There you have it, 58 seconds is the average time spent on a website. You have your answer, there's nothing else to see here. But wait, there's just one problem with the number I put in the title of this article: it's not true. Yes, 58 seconds is how long visitors spend on my website, but this doesn't mean that's how long they will spend on your website.
You see, the average time spent on a website will often vary between websites due to differences in design, article length (my articles are quite short) and other factors that could affect how long a user stays on a webpage. Because of this, giving a flat number like "58 seconds" for the average time spent on a website is absurd. So, now you may be curious as to how you can figure out how long users spend on your website and what affects the time visitors spend on your website.
How To Determine The Average Time Spent On A Website For Your Websites
Determining the average time that users spend on your website is quite easy! All you need is a Google Analytics account and you're all set. For instructions on how to set up a Google Analytics account, read my article titled, "How To Add Another Website To Google Analytics".
What Affects The Time Users Spend On Your Site?
Here's a list I compiled of various factors that could positively or negatively affect the time users spend on your site (which type of effect it has will depend on your target audience).
Article length (long articles can act as a deterrent and short articles are often finished quickly).
Pop-up messages (some visitors don't mind them, most hate them; especially when they're intrusive).
A bad design.
An unresponsive design (if your visitors are mobile and you don't have a mobile design, this could be bad).
Keyword stuffing (nobody wants to read your targeted keyword 100 times in a 200 word article).
Slow site speed.
Outbound links (because they'll leave your site early if you don't alter the links to open in a new tab).
Advertisements (too many can be annoying).
Malware.
Low-quality content (frequent typos, off-topic content, etcetera).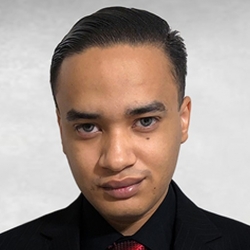 Latest posts by Alistair Kavalt
(see all)