A List Of Black Hat SEO Techniques
Black hat SEO techniques are a good way to get sandboxed or banned by Google, Bing, Yahoo, and other search engines. However, this doesn't stop thousands of Internet marketers and webmasters from implementing black hat SEO techniques into their website. But what exactly constitutes as one of the many black hat SEO techniques, anyway? Well, below I've compiled a list of the 40 most common black hat SEO tecnhiques implemented by Internet marketers and webmasters along with a short description of them and why they are "black hat".
List of Black Hat SEO Techniques
Comment spam: Out of all of the black hat SEO techniques, this one is one of the most common. Google does not like spam, which is why they have an entire team dedicated to web spam.
Link stuffing: This black hat SEO technique involves placing the same link several times on a web page. This technique is also considered "spam".
Keyword stuffing: Spamming too many targeted keywords on the same page.
Anything that involves PBNs: Google hates private blog networks. If you even leave a small footprint that suggests that you are the owner of a PBN, your website will be banned or sandboxed.
Purchased Links: Google sees this black hat SEO technique as an "unfair advantage" for the people who are too poor to afford links. Google also doesn't like it when people are not using Adwords for traffic.f
Link cloaking: Shortening links is usually fine, although using a 301 redirect to an unrelated page (which is not what 301 redirects are for), is considered cloaking a link.
Buying email accounts: Using purchased email accounts to spam other people with your URL will also get you penalised.
Cookie stuffing: This method  involves inserting 3rd party cookies into your visitor's browser. This is for illegitimate affiliates sales for networks such as Amazon and Ebay Affiliates.
Bait and Switch: This technique is considered misleading advertising since you are advertising one good product and sending your customer an inferior version.
Trackback and pingback spam: Trackbank and Pingback technique is banned for the same reason as comment spam.
Duplicate content: This is one of the many black hat SEO techniques that Google will quickly identify as spam. Because of this, they do not like it when 10 of your webpages contain the same content.
Hidden text: hiding text in your background (by changing the text colour) in an attempt to rank for a keyword will instead get you banned
Fake news: Fake news websites are quite common, although Google does not like fake news appearing in their "News" tab.
Brandjacking: Brandjacking is one of the more annoying black hat SEO techniques out there. This technique is stealing someone else's brand image for your own nefarious purposes.
Illicit content: Child porn will obviously get you banned from the SERPs.
Automatically generated keyword pages
Email scraping: scraping emails in an endeavour to build an email list is not only illegal (Can-Spam Act), but it will get you banned from the SERPs if you're using a website.
Ad-only pages: Pages that contain only ads is more likely to get you banned from your ad network, although ad-only pages with Google Adsense also violates their TOS.
Hidden affiliate links: Google does not like affiliate marketers, especially new affiliate marketers who spam. If you hide your affiliate links or make them look like Adsense ads, expect to be banned from the SERPs.
Buying social media signals: Facebook doesn't like this black hat SEO technique more than Google. If Facebook discovers this, they will not only ban your account, they will sue you.
Negative SEO: This black hat SEO technique is a technique jealous competitors resort to when they cannot outrank their competitor. It involves buying spam links for their competitor to get their competitor's website deindexed. It doesn't work as often as you think it would.
Minuscule Text: Tiny text that the user cannot read will result in a penalty.
Gateway pages: Google doesn't like low-quality pages that are only optimised for one keyword.
Malware: Google will deindex you faster than you can put up the website for this black hat SEO technique.
Anything with the word "Viagra": Google doesn't like Viagra for some odd reason. If your website has inbound anchor links with the "Viagra" in it as a result of negative SEO, you will probably get a manual penalty.
As usual, I'm going to recommend not using any of these black hat SEO techniques, especially if you plan on ranking a long-term website (a website you plan to keep). Also, if you would like to know which type of SEO is better between White Hat and Black Hat SEO, then you can read it by clicking on the previous link or by clicking the link in the related articles section.
Related Articles:
White Hat SEO or Black Hat SEO? Which One Is Better?
What You Need To Know About Churn and Burn SEO
Preventing A Copyright Infringement Notice
How To Write An Article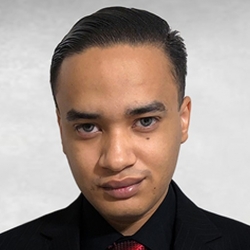 Latest posts by Alistair Kavalt
(see all)