Keyword Shitter Pro Review: Is It Really That Good?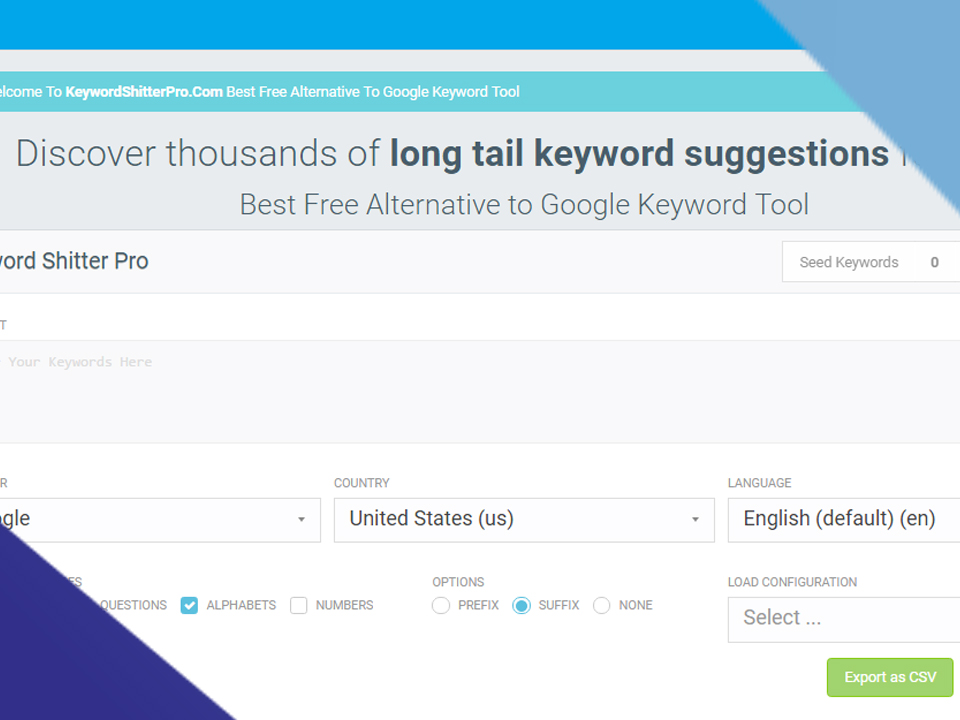 When I started this site, I never thought that I would be writing a review on a tool called Keyword Shitter Pro, but here it is on Sycosure.com. This is a tool that I've seen recommended to others on SEO forums that some search engine optimisers use to quickly find keywords. Because it's recommended so often, I decided to put together a short pros and cons list.
Recently, the Keyword Shitter was updated with a fresh design and a host of new features on a new website. Because of this, I've updated this article to go over the features on the new website rather than the original Keyword Shitter tool. So, without further ado, let's get started!
1. It's Free
There's no cost to use it and no sign ups required.
2. You Can Export The Keyword List As A CSV
This is, in my opinion, one of the best new features on the Keyword Shitter. While the old Keyword Shitter had a similar feature, it only exported the keywords into a TXT file.
After the tool has "shit out" the number of keywords you want, you can hit the "Export as CSV" button. The CSV file will contain all of the keywords that were generated as well as the length and word count of those keyword.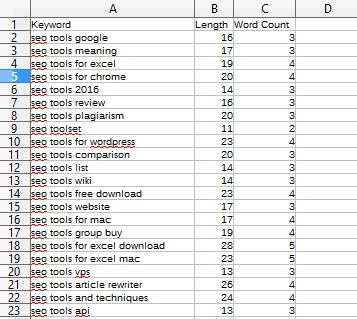 3. It Provides You With All of the Long Tail Keywords You Could Ever Hope For
Really, it just keeps going… And going… And going… Until you hit the "Stop" button. The keywords are organised in sets of 10 keywords per page, which makes it easier to go through the keywords.
4. It's Easy To Use
Using the default options, just type in one keyword (anything related to your niche) and hit the "play" button. As soon as you do that, the Keyword Shitter will begin "shitting" keywords in a table at the bottom of the page until you hit the "Stop" button I mentioned a moment ago.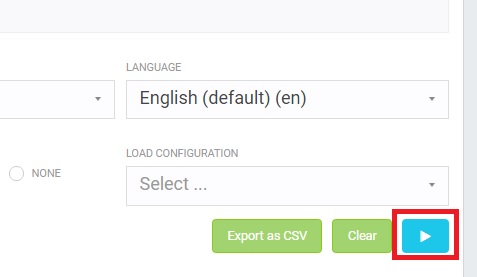 5. No Ads
I can't be a hypocrite here because I clearly have ads on this site, but I do like how there aren't any distractions when you're using the tool. Even if there were ads, I personally wouldn't complain as long as they weren't intrusive.
Cons Of using Keyword Shitter
1. No Data On The Keywords
Other than the character and word counts, the Keyword Shitter doesn't include any data on the searches/month. However, this really isn't that much of an issue as you can easily find the data of the keywords by using the Google Keyword Planner (also free).
2. No Negative or Positive Filters
The old Keyword Shitter tool had a "negative" and "positive" filter you could use to exclude and omit certain keywords from the generated list. Unfortunately, the new tool doesn't appear to have this feature.
Conclusion
Ever since I had first head about this tool, I actually really liked it for finding bulk long tail and LSI keywords (especially ever since the recent design and features update). So, if you're looking for a free alternative to paid tools such as Long Tail Pro, then this is the tool for you.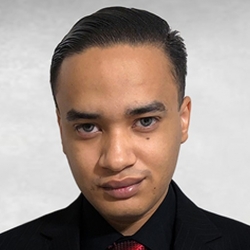 Latest posts by Alistair Kavalt
(see all)