Is Prizerebel Legit? The Answer May Surprise You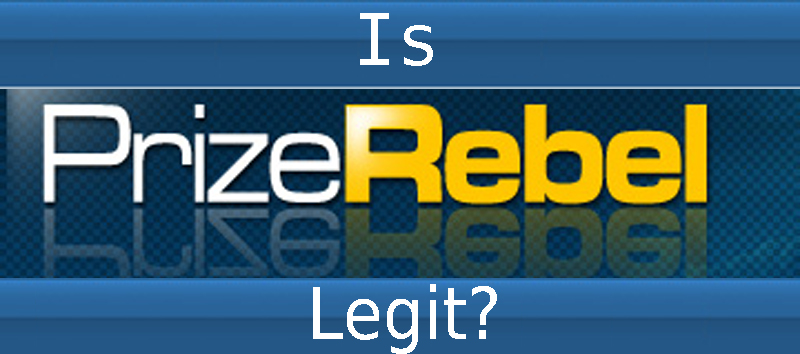 If you're reading this page, it's because you're wondering, "is Prizerebel legit?". Before I answer this question, allow me to explain exactly what Prizerebel is.
Prizerebel is what is referred to in the Internet marketing community as a get-paid-to (GPT) website. These websites have you complete offers in exchange for cash or points, the latter of which can be redeemed for various prizes. However, many people show scepticism toward GPT websites since these websites are often associated with scams, so now you may be wondering "is Prizerebel legit?" and that's just what I'm going to go over today.
How Do People Receive Cash/Points On Prizerebel?
Earning cash or points on Prizerebel is pretty straightforward, although when I first tested their survey method, I often found that around 10% of the offers would not reward me with any points (after following the directions exactly and waiting hours or days for the points to process). This had me wondering, "is Prizerebel legit" as the first 10 offers I completed did not reward me with any points, although I later discovered that a simple fix for this is to complete offers for 70 points or less rather than the more lucrative offers (I had noticed that these offers almost always provided the points).
Talking about these points may have you wondering exactly how you earn these points, so I've created a guide below on earning points.
How To Earn Points Using The Survey Method
The survey method is pretty self-explanatory. It just involves clicking on one of Prizerebel's surveys to complete it (although there is a bit more to it than this). Points are not automatic, as the offerer is required to submit a notification to Prizerebel letting them know that you did indeed complete the offer. There are a few programs that you can use without breaking the Terms of Service of Prizerebel. Programs that can speed up how much money you make are (all of these programs are free to download):
Roboform: This program fills out the surveys for you on one click, making completing surveys much less strenuous.
Sandboxie: While this program does not contain spamware, some of their downloads may contain it (although Prizerebel will warn you of this before you complete the offer). Sandboxie is used to complete those download offers without the risk of spamware by installing programs on a separate space on your hard drive.
Ccleaner: This is used to clear your cookies, which is what Prizerebel uses to make sure you completed an offer.
Just so you have an idea of how much this method can make you, it took around 5 hours to acquire 900 points (which is equivalent to $9 in the United States; $1.80/h). This is the reason that this method is fine if you have no other way to make money online but it should not be considered a primary source of income.
How To Complete Prizerebel Survey Offers Quickly
Sign up for Prizerebel using this link: Prizerebel.com
Click on the "Get Points" Tab.
Complete offers that are less than less than 75 points; these offers are often very easy to complete.
Fill out the forms .
Wait 15 minutes (or however long the offer specified) from the last offer you completed to run Ccleaner to clear your cookies.
Rinse and repeat.
How To Complete Download Offers Quickly
Sign up for Prizerebel using this link: Prizerebel.com
Click on the "Get Points" Tab.
On the "Show Category" option, select "Download".
Follow the directions to complete the offer.
Use Sandboxie to run the program.
Close Sandboxie and uninstall the program.
Earning Points Using Prizerebel Referrals
An even better method if you prefer passive income over completing surveys is to refer people to a website like Prizerebel. What do I mean by this? Well, let's say you have 200 active referrals, and each person makes $2.00 a day (200 points). Out of the $400 your referrals made, you would be passively getting $100 a day. That's more than a minimum wage income!
So what's the catch? Getting quality referrals can be difficult. Some people may join the website, try it out for a couple of minutes, and then leave only to never return. Then there's the problem with sceptical people who believe that all survey sites are scams.
Easy Ways To Get Referrals
Post your referral link on Yahoo Answers.
Post your referral link on YouTube.
Create a blog and post your referral link.
Have a friend or relative sign up for Prizerebel using your referral link.
Is There Any Proof Of Anyone Receiving Their Prize?
This is the big question that has people wondering "is Prizerebel legit?". You see, even if you receive points on their website, many people may remain sceptical as to whether or not they'll even receive the prize they had requested. So, is Prizerebel legit when it comes to rewarding their users with prizes?
The answer to that is "yes", in fact, I've successfully redeemed many points myself in the past. For example, here is a screenshot of one of the prizes I claimed in 2013 using points I had earned from their affiliate program.

Please note that the code in the photo has already been redeemed, so it will no longer work.
So Is Prizerebel Legit?
Based on the history that I have had with Prizerebel, I can definitely vouch for it and say that Prizerebel is a legitimate website that provides the offers that you request as promised (hopefully putting to rest the question, "is Prizerebel legit?"). In the event that you're still asking yourself, "is Prizerebel legit", I suggest you try it out yourself by clicking here to determine if Prizerebel is genuine.
Related Articles:
7 Easy Ways To Make Money With Clickbank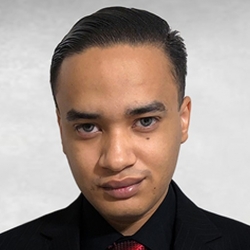 Latest posts by Alistair Kavalt
(see all)