30+ Online Reputation Management Tips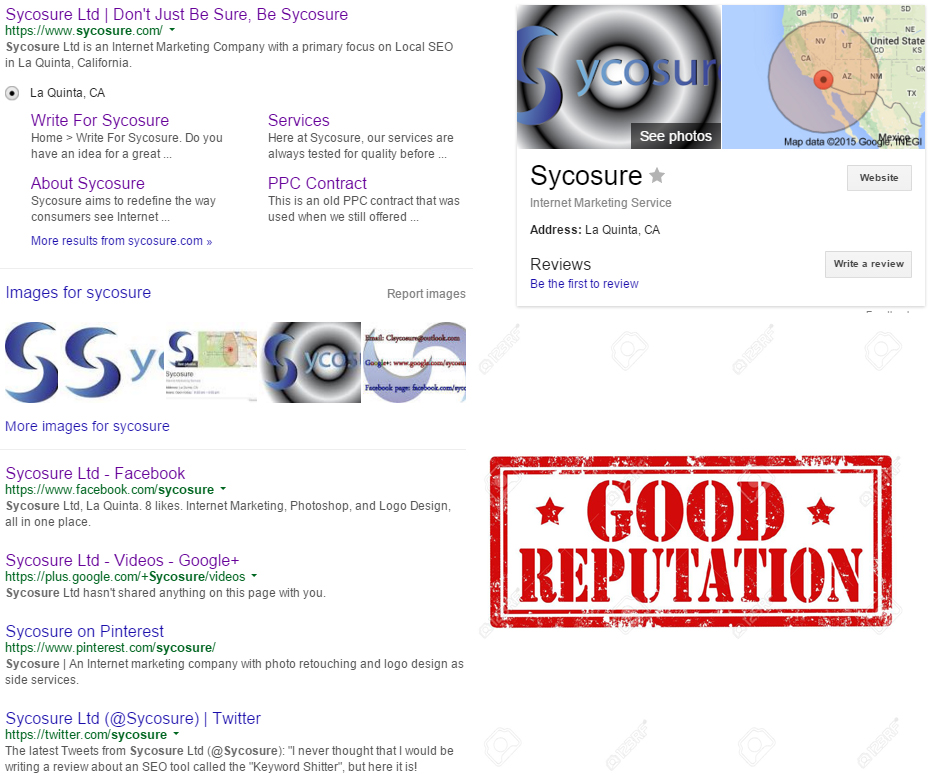 Even before I started Sycosure, I had always paid very close attention to my online reputation. Maintaining a positive online reputation can not only benefit your business (if you have one), but also improve the way others perceive you. Because of this, I've decided to put together a list of over 30 online reputation management tips to help you get started on doing online reputation management (ORM) for yourself.
30 Online Reputation Management Tips
1. Be Proactive, Not Reactive
Too many people get into ORM as soon as they receive a bunch of negative reviews, or worse, have sites ranking for their name that contain negative information about them. Proactive ORM is usually cheaper and less time-consuming than reactive ORM, so save yourself the trouble and be proactive.
2. Establish Yourself As An Industry Expert
This can take a bit of time, but establishing yourself as an industry expert is likely to get people talking positively about you.
3. Create A Website For Yourself
This personal website can function as your "base" on the web and, if done correctly, will rank first for your name in Google.
4. Create A Website For Your Business
I believe a website is a must-have for any business both to prevent brandjacking and to let everyone know what your business is all about.
5. Join Forums
Forums can help you learn more about yourself and provide a way to interact with like-minded people. In some cases, you can even link back to your websites via profile pages or signatures.
6. Create A Wikipedia Page
I'm on the fence about this one, but creating a Wikipedia page for your business can help make others see that your business is reputable (although anyone can edit the page, so think this one through first).
7. Interact With Other Bloggers
Comment on their websites, send them emails, speak with them through social media, just form connections with other bloggers.
8. Create A Facebook Page
Do this to prevent brandjacking and to provide a way for your followers to know when you update your website.
9. Create A Twitter Page
Twitter is my favourite social media marketing site, and it can also be a way to help you become an industry expert.
10. Create A Linkedin Profile
You can use Linkedin to show off your certifications as well as to form business connections.
11. Interact With Your Local Community
This one is often overlooked, but by attending local events, you can form new relationships and possibly gain backlinks to your site.
12. Manage Your Google+ Page
I'm not a fan of Google+, but filling out your profile is another link that can rank for your name.
13. Create A YouTube Video
I was a bit surprised by this, but for a while my YouTube video was ranking in the search results for my company name.
14. Get Google+ Reviews
Positive reviews can help bring in new customers as well as paint your reputation in a positive light.
15. Get Facebook Reviews
Web users who find your Facebook page will be impressed if they find an active page filled with positive reviews.
16. Be On The Lookout For Negative Articles About Yourself
This is one of those online reputation management tips that most people aren't told. Despite being a problem for many people who had a report filed by a competitor, RipOff Report is a giant red flag to consumers who do not know any better. I actually go over a method of deindexing these pages in my article titled, "Top 3 Free Search Engine Reputation Management Tricks".
17. Manage Bad Reviews
Try to talk with the person who left the bad review rather than ignore them. This extra effort on your part may make them reconsider their bad review.
18. Prevent Bad Reviews
People who leave bad reviews just want to be heard, so providing an outlet for them (e.g., a review box on your site) for them to vent can prevent these negative reviews from ending up on a public review site.
19. Create A Google MyBusiness Page
This can help you rank locally as well as make your business appear established.
20. Encourage Comments In Your Articles
Promoting a discussion at the end of your articles can show new site visitors that you care about what your current site visitors have to say.
21. Be Amiable
There are very few people who are lovable and aggressive, and chances are you're not one of them.
22. Do Charity Work
Occasionally, doing free work can lead to other sites referencing you or your business out of appreciation.
23. Be Responsive
If you receive any emails, try to respond in a timely manner.
24. Let Others Know Who You Are
Talk about yourself, use a unique tone while you blog, etcetera.
25. Guest Blog
This provides you with a chance to show off what you know and possibly gain a backlink in the process.
26. Don't Be Ostentatious
In other words, don't use grandiose titles such as "God" or "CEO" when you're not either one of those (yes, people do this).
27. Clean up Bad Results
This is reactive online reputation management, but if you have negative results about yourself in the search engine results pages (SERPs), then clean them up by hiring an ORM consultant!
28. Offer Free Products Or Ebooks
Providing value to other people for free is usually appreciated, and sometimes people will even return the favour.
29. Bring Your Positive Offline Reputation Online
Get others to discuss you in a positive light or reference old newspaper article about anything amazing you did for your community.
30. Create & Share Infographics
Create one based on a case study you've conducted; just offer valuable information. As an example, I've created a couple of infographics from scratch, but there are programs out there that are designed to do this.
Bonus #1: Learn SEO
Believe it or not, SEO and ORM have a lot in common, especially when your primary focus involves ranking parasite pages or your own websites for your name. Because of this, learning SEO first can be beneficial to your ORM campaign.
Bonus #2: Get Certified
Find out if there are any online certifications for any skills you know. Usually, these certifications will rank for your name, making the SERPs for your name much more impressive.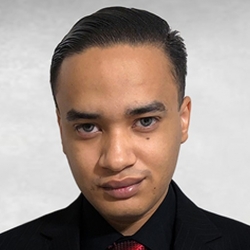 Latest posts by Alistair Kavalt
(see all)