How To Hide A Google Maps Home Address

If you're like me, you probably don't like the idea of your home address being featured on Google Maps, especially if you own a home-based business. Of course, there are other problems with a Google Maps home address being visible to anyone, such as clients visiting your home when you don't or can't legally serve clients at your home address (that's a stipulation for my home occupation permit), so removing it from Google Maps becomes imperative, but just how do you do that?
Hiding A Business Google Maps Home Address
If you own a home-based business, you probably don't want every Tom, Dick, and Harry coming along and visiting you, so below I've listed out the steps to hiding your Google Maps business address just like I did in the image above.
You're going to want to log into your Google MyBusiness page.
Click on "Edit Info".
Click on the little edit pencil next to "Address".
Check the box that says, "I deliver good and services to my customer at their location".
Fill in the info about where you deliver your goods and services.
Uncheck the box that says, "I also serve customers at my business address".
What's happened here is that you've basically told Google that you own a business that's mobile and you don't serve your customers at your location. This will cause them to remove your full address and only mention your city and state.
Hiding A Personal Google Maps Home Address
This isn't technically hiding your home address as you're actually just blurring the street view image of your house. I had to do this once for a non-business related issue. Just follow the steps below to blur out your home.
Type in your address in Google Maps
Open the street view
Click on "report a problem".
Move the image of your house inside of the red box.
Fill out the form
Submit the form.
Check the address in a week to see if the image was blurred.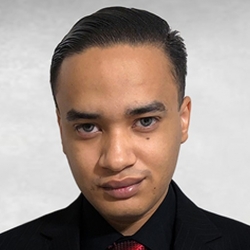 Latest posts by Alistair Kavalt
(see all)