How A Bad Lawyer Became A Lesson In ORM
Everyone, take this as a lesson on why you shouldn't piss off your clients, the importance of online reputation management, and why you should learn how to handle negative feedback with grace and class. You see, while I was searching for web design and SEO clients today, I came across a lawyer named John Balent. He ostensibly fit my buyer persona, so I went ahead and searched his name in Google, and boy oh boy does John have himself in a pickle.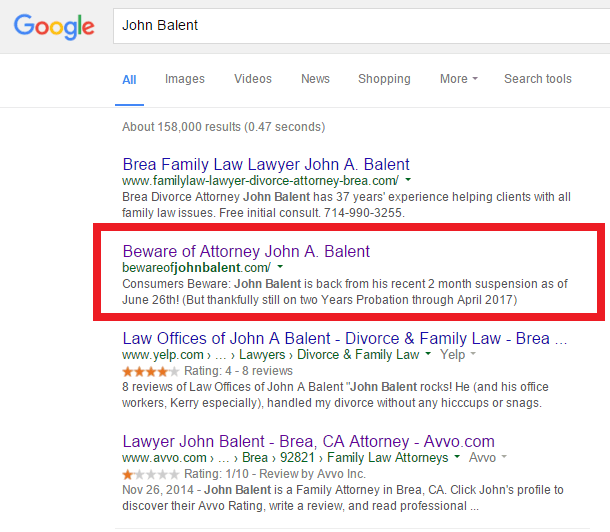 That website in the image above, called Beware Of John Balent, was created by a group of clients claiming to have been scammed by John to show just how John is a bad lawyer. This site not only has information about State Bar complaints made against him, but also detailed  information about his: false advertising, shady retainer agreements, malpractice suits, civil suits, lump billing practices, judicial sanctions, church harvesting, legal fee arbitrations, and even associations with disbarred attorneys.
The site owners don't even stop there! They have an entire page dedicated to their public protests and how John responded to it as well as recent developments in his status.
How A Bad Lawyer Became A Lesson In ORM
So, how is this a lesson in online reputation management? Well, there are quite a bit of proactive things John could've done to improve the search engine results pages for his name including:
Registering Johnbalent.com and gaining sitelinks
Building backlinks to his parasite pages to increase their ranking potential.
Registering  a domain for his law firm with his name in it.
Creating more social media accounts in his name.
Not pissing off his clients.
Unfortunately, since John didn't do any of this, his only choice is reactive ORM by using his current parasite pages to rank past the negative results, which if he decides to hire someone else to do this work could become costly in comparison to proactive ORM. If John decides not to do anything, he'll continue losing potential clients to his competitors due to these potential clients finding those negative pages about him.
John, if you're reading this, you're going to need to hire me or someone else to fix your online reputation management problem.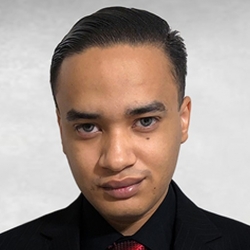 Latest posts by Alistair Kavalt
(see all)